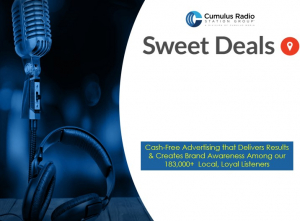 Sweet Deals are radio advertising at its best. It's a cash-free marketing campaign for your business that grows your customer base.
It's not about the offer – it's about branding. We limit your liability by selling a fixed, fair number of deals.
If you would like more information on our Sweet Deals program, fill out the information below!

Advertise with us on Sweet Deals!