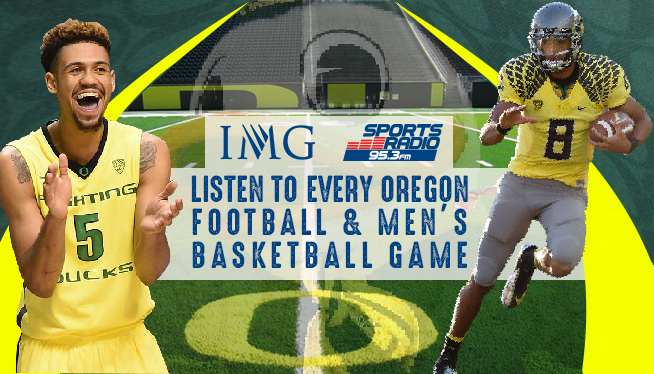 95.3 The Score brings you every aspect of Oregon football. Before it was just PRACTICE REPORTS and INTERVIEWS WITH PLAYERS on Sports Talk with Steve Tannen, but 2016 was the first year we expanded that coverage to the games themselves. Combine that with covering the Final Four run and beyond of the Oregon basketball team, and you have a lethal combination.
It just wouldn't make sense to change the station.
And stay tuned to Sports Talk from 3-6 every weekday for your chance to win tickets to every Oregon football and basketball home game.
CLICK HERE to check out the football schedule, and HERE for the men's hoops schedule, so you don't miss any of the action on 95.3 The Score!
Stream all of the action right here: