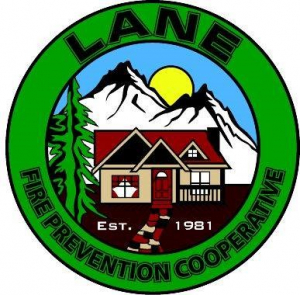 Useful tips form our friends at the Lane County Fire Prevention Cooperative!
EQUIPMENT USE
Equipment fires typically rank as the second leading cause of wildfires on state-protected lands in Oregon. Spring is the time to clean up excess vegetation, not during the summer when fuels are dry and susceptible to a spark from a steel blade striking a rock or emitted by a hot exhaust system. Use the right tool for the job and help keep your equipment from starting the next wildfire.
• Call first to find out if equipment use is restricted.
• Use gas-powered equipment early in the day.
• Use a weed trimmer with plastic line.
• Keep the exhaust system in proper working order.
• Make sure your gas-powered tools are equipped with approved spark arresters.
• Keep a fire extinguisher or water-charged hose close by.